The must-have tool for electrical repair, quick stripping, and wire winding.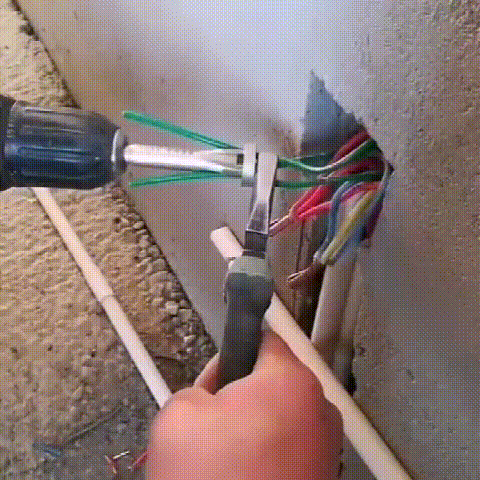 Suitable for 2.5/4 square. It can combine 2-5pcs cables, which saves precious time and energy. It is not only safe but increasingly convenient.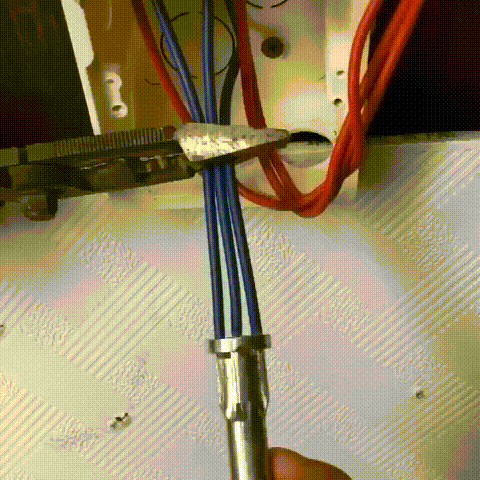 Features
Work More Efficiently Than Ever Before: The stripping twisting tool works with electric drills or manual levers, and the wire twisting tool can twist and wrap the wire at the same time. It can help increase productivity, prevent finger soreness, and reduce fatigue.
One Size Fits All: This wire twisting tool can twist up to 5 wires(2.5 - 4 square wire) at the same time. It will save you your most precious commodity, time.
Built To Last: Made of durable metal material, this tool will not be easily broken. You can rely on effective performance even under harsh conditions and can work continuously without waiting.
Simple Yet Effective Design: The wire twisting tool can be attached to a power drill or manual lever and functions perfectly, either way, Put two or three or more wires into the corresponding groove, when ready, turn on the drill or manual lever, you can complete your work smoothly.
Specification
Material: Carbon steel
Length: 8cm
Package Include
1*Automatic Wire Stripper Cable Wire Connector Tool