this is not a dream anymore! Is your girlfriend still using that unsafe curling iron? With these Silicone Hair Curlers, your girlfriend can DIY curling hairstyles at home. And this will not hurt her beautiful hair.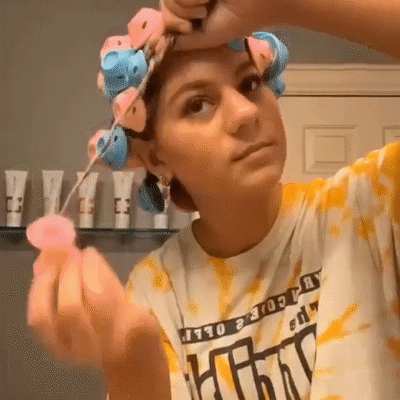 It(40PCS) comes with a wig cap to fix the curling iron, so that you can use it more conveniently when sleeping, cooking, and doing housework.I believe your wife or girlfriend will like it!!
Product features:
All hair types wet or dry can be nice curly、loose and body wave hair without any electric hair and perm plaster damage-drop hair damage degree to 0%.save your big money and time to the salon.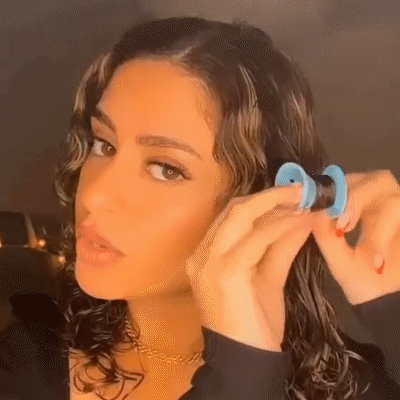 Lightweight hair curlers can be taken to anywhere when you travel to another place. You just need a small bag to store these curlers.

It is a great gift for women and girls, giving this hair care roller as a unique present to your loved ones will be a nice idea.
📢Customer Questions & Answers
Question:Do they leave dents, obvious creases at the top?
Answer:They do not leave dents in your hair. You can roll them loosely or tight for soft or curly styles. Enjoy them because they will curl your hair quickly.
Question:How long do u need to leave them on in order to get that curls ?
Answer:Please keep it 30 minutes to 1 hours, it will give you great memory hair wave.
Question:IThis says this comes with a mesh cap - is this true?
Answer:Yes that is true. It comes with a mesh cap if you buy the 40pcs.
How To Use:
Speciation:
Color: pink,blue
Size:Large(5cm*2cm/4.1cm*2cm),Small(3.9*1.5cm/3.4cm*1.5cm)
Package:
10/20/40pcs

Silicone Hair Curlers
10pcs *(5pcs large+5pcs small) Silicone Hair Curlers
or 20pcs * (10pcs large+10pcs small) Silicone Hair Curlers
or 40pcs * (20pcs large+20pcs small) Silicone Hair Curlers+1×Wig cap+1×Premium packaging bag